Dog Door Installation in Dubai
Fabricating & Installing fly net & Fly mesh in UAE
Affordable Dog Door Installation in Dubai
A Dog Door installation provider in Dubai is often the answer for homeowners with limited space to keep their dogs safely contained. No one knows for sure how much time someone spends awake at night worrying about what mischief their pets may be up to. Dog Doors are of great help for owners who want to keep their pet safe and sound at night, but must leave him or her unattended during the day. It is also convenient because it allows an easy escape route for emergency situations.
Looking for sliding door dog door installer near you?
Dogs can be a pain when it comes to entering and exiting your home. But dog doors are a great way to get them out of the house for an hour or two. This means you'll have more time with your doggy! If you're looking for sliding door dog door installer near you, then look no further.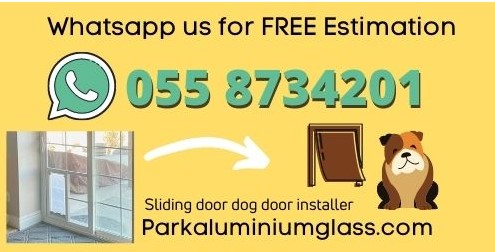 Flyscreen is protection from mosquitoes in dubai
Dog Door Installation in Dubai
Keep your family, kids, and pets safe with the new DOG DOOR.
If you're a lover of man's best friend then you might want to make life a little easier for them with an easy way to come and go from your home. If you want to keep your dog from escaping when he gets in a bad mood or when the weather's getting bad, you'll want a well-designed doggy door. From electronic dog doors for large breeds to small breed doggy doors, you can find the perfect way for your dog to enter and exit your home at Park Aluminium and Glass. With a wide variety of dog door solutions, we've got a door for any size or breed of pup! Contact our customer service for more information on how we can help you find the perfect fit for your dog.

Are you tired of the smaller dog doors that are difficult to open for your large breed of dog? Our giant sized dog doors are sure to fit your dog. They are easy to open, no matter the type of door. Wow, did you know we have a dog door for every kind of dog? You know your dog is a teacup chihuahua? That's not a problem because we have a dog door for every kind of dog. Need a pet door for a screened door installation? We've got your pup covered. We pride ourselves on having a complete selection of pet passageways for practically any type of door, window or wall installation. In fact, you're more likely to find the perfect one here than anywhere else!

Giving your pet the freedom to come and go outdoors and be more active by installing a pet door is not only healthy for your pet, but will also improve your pet's behavior and social skills. First, you need to consider the size of the pet door, because that will dictate the type of pet door you need. The width of the pet door should be two inches wider than the measurement between your pets shoulder blades. The height of the dog door should be the measurement between the top of your dog's shoulders and the bottom of their chest, plus two inches taller. The easiest way to decide how large a dog door you will need is to measure the hole size in your door. If your pet is a little larger than the average, you may want to purchase a size larger.
learn more about doggy door fixing dubai
Expert Dog Flap Installation Dubai Services
Find the best traditional dog doorway solution for your home with well-trained assistance! "Need a door for your doggy? We've got the perfect solution for any door or wall you're looking for!". Through the tests, we have found that old-fashioned door-mounted solutions still prove to be the best passageway solution for your dog for most applications. We have a wide selection to fit both the largest and smallest of your fuzzy, four-legged friends. Whether you need a big, jumbo-sized dog door for your Great Dane or a small, cat-sized door for your Siamese, you can find the right door at Park Aluminium and Glass.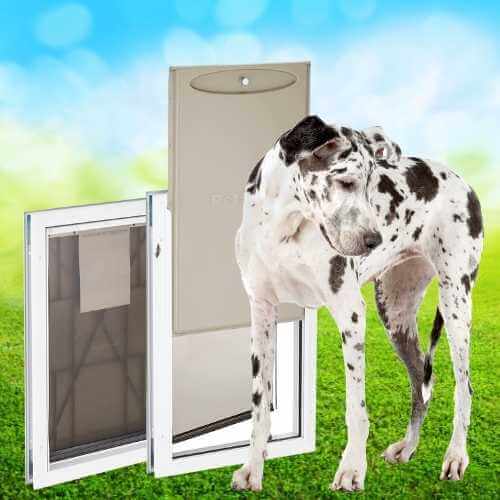 Doggy Door for Large Dogs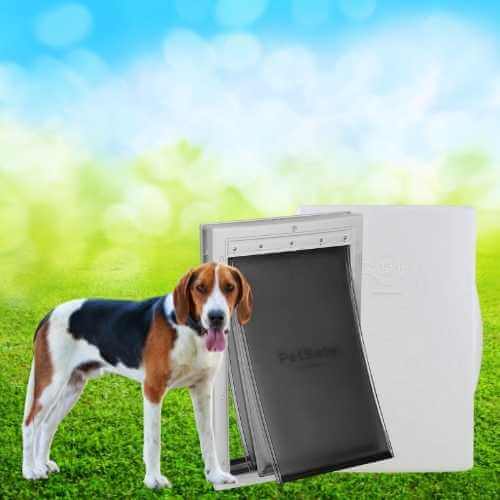 Doggy Door for Medium Dogs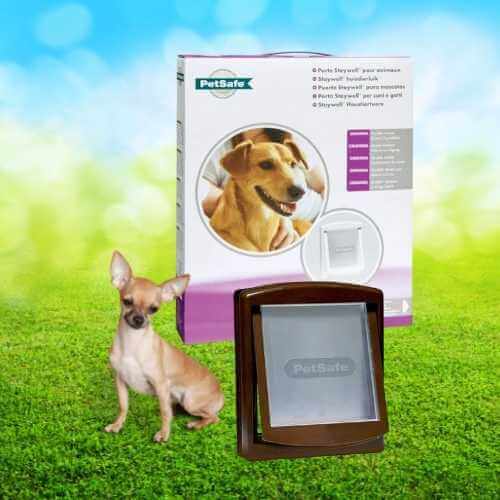 Doggy Door for Small Dogs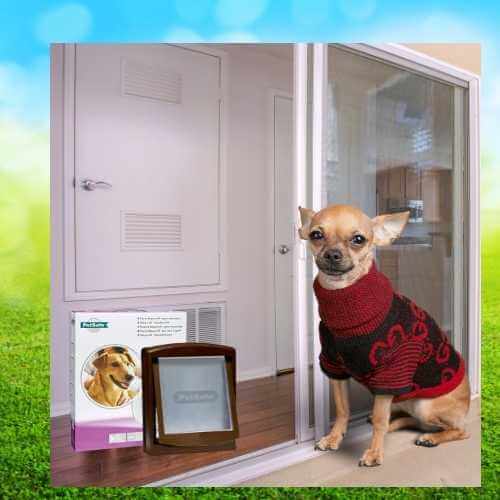 Dog Flap for sliding glass door